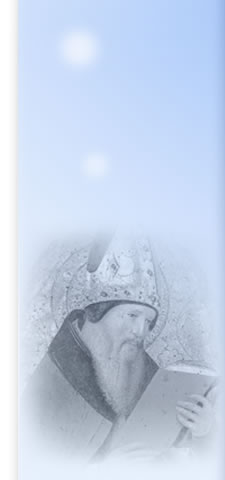 Faith and Reason, NFP, is a publicly supported entity organized exclusively for charitable, religious, and educational purposes under section 501(c) (3) of the Internal Revenue Code. Contributions to Faith and Reason, NFP, are deductible under section 170 of the Internal Revenue Code. Furthermore this organization is qualified to receive tax-deductible bequests, devises, transfers or gifts under sections 2055, 2106 or 2522 of the Internal Revenue Code.

Welcome to Wiara i Rozum

Dearest Guests,
I warmly greet you on the webpage of the "Faith and Reason" Foundation. Our goal is to share with you writings, which may be helpful on the road to understanding the relationship between that, which involves thought and reason, and that, which is given to us in the Truth of Revelation. For those who are looking for stability, safety and love - the perception of this relationship allows them to experience a new quality of the life, which does not end.
May the thought of Pope John Paul II: "we don't die completely, what is immortal in us, continues" become for us a motto to live a life in accordance to the Word of God - God, in whom we exist and live.


Faith and reason are two different values that seem to be complete opposites. However, in the reality of human life, they are values that complement one another. Reason carries thought into an expanse, where faith takes precedence. This part of the human existence appears to reason as being something necessary in order to uncover the sense of the human existence - an existence so often filled with hardship, conditions, suffering, wants, needs, but also an existence filled with love, beauty, joy, and the full possibilities of human activity.
When reason can accept an unknown possibility, one can speak of the influence of grace. Faith becomes something that draws man to search and study different phenomena and theories. Faith and reason become engaged in uncovering all that God, in His perfection, gave man at the moment of his creation.
God never laments over those, who search for Him in patience, but constantly embraces them with His unending love. Examples of this can be the different Saints who lived in different times and conditions, and - being very similar to us - have reached salvation after their earthly journey. With their entire heart and mind, they looked for God and were given the grace of faith. This faith modelled in them the heroic virtues that brought them to sainthood. That sainthood is not only an example for others to imitate, but also a light on our path towards God.
Jola Osuch